Kids parties can be exhausting! Well start relaxing… at Arcana we focus on providing a safe and fun environment for your children so the adults can engage in conversation and maybe have a drink or two. Including drinks, starters, mains, multiple entertainment options, loads of parking in a private setting, you will be the envy of all of your friends and family for hosting your party at Arcana.
Exclusive Venue Use
4-hour exclusive use of our main event space and outdoor covered garden bar
Huge Covered Garden Bar
118sqm outdoor covered garden bar with craft beers and the finest wines ready for your guests
Incredible Food Options
antipasto and hot platters, pizzas, burgers, fish & chips and nibbles
Theme and Styling Services
We have the finest stylists and theming specialists to ensure your guests are suitably impressed with the decor and layout.
Balloons & Arches
beautifully designed flowers, balloons and arch arrangement
Cold Storage for Cake
access to our fridges to kep your cake safely stored
Noise
Minimal noise issues so you can party the night away
Ground Floor Access
4m wide x 6m high roller door access on the ground floor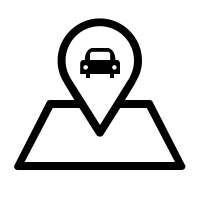 On-site Parking
25 on-site car parks and up to 200 street parks available